We use the 'Lean Startup' methodology, coined by Silicon Valley entrepreneur Eric Ries. We call our version the RocketBoost process and we use it to address the need to rapidly get the product to market and test the hypotheses at minimum cost. This helps take the risk out of building a startup, especially during the early stages of business.
TYPICAL FAILURE RATE OF NEW STARTUPS
75%
SUCCESS RATE OF NEW BUSINESSES AFTER 5 YEARS
50%
RocketBoost for Startups
We do one thing: In as little as 30 days, we'll develop a LEAN minimal viable product (MVP) from your startup idea and make your business venture-ready. Together, we'll be able to test your business hypothesis, gather feedback, and adjust the business-model as needed. The minimum viable product will provide a tangible product for investors while being fully scalable.
YOU HAVE A PARTNER TO HELP STRATEGIZE AND ACCELERATE
You focus on what matters most: running your business. We focus on building your brand's credibility, visibility and authority in the digital ecosystem. The process starts with a streamlined audit which is the foundation to establishing your personalized strategic game plan. The bottom line is to get you more excited, loyal, and engaged customers: online and walking through your door.
BUILD • TEST • REVISE: THE SMART WAY TO DEPLOY YOUR IDEA
Raygun MVP's award-winning team of creative strategists implement proven methods of social engagement that boost your following and provide more quality customer touchpoint. Our curated posts connect with your customers by reinforcing the values and interests you share with your customers. Promotion posts then have more credibility after the social connection has been reinforced.
Your Team
You are backed by Raygun MVP's award-winning team of creative strategists and an integrated team of core developers.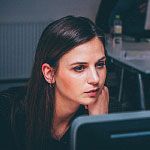 "Your team is the best! Keep up the great work!"
AMELIA PUTMAN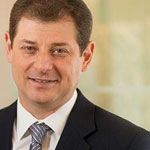 "The team works swiftly, strategically and aggressively to return a scalable prototype that is then developed, tested, re-tested and refined along the way ."
E. GREENE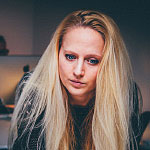 "The process saved us thousands based on what we had been given as estimates by other teams. Thank you for the great work."
EMILY ROSE
Apply
Now Accepting Brilliant Ideas!
We are in the process of accepting new projects. If we believe there is a market for your idea and that we can help get it packaged and positioned in front of the right investors and decision-makers, we'll set-up a meeting and get the gears in action. If we don't believe we can help move your idea forward, we'll still give you great feedback and recommendations at no cost.